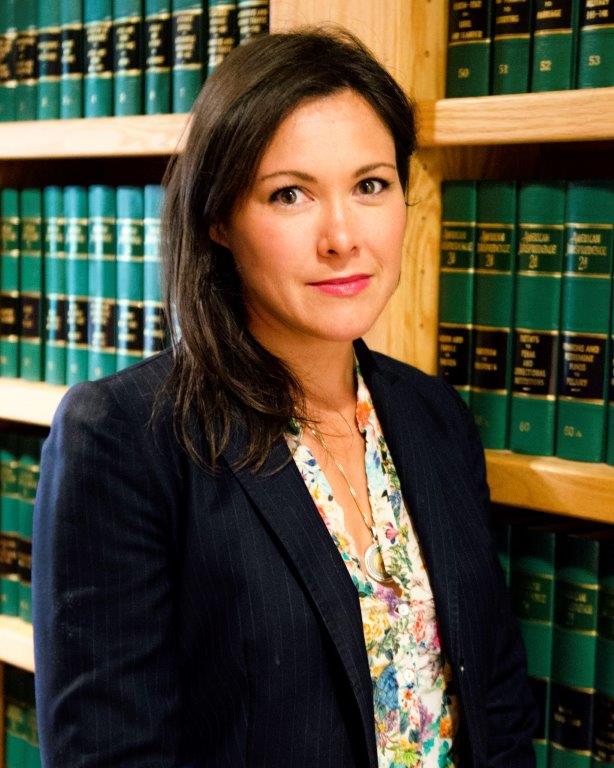 Lilia started her practice of law in Cambodia working in the prosecutor's office of the United Nations Assistance to the Khmer Rouge Trials.  She then worked in the Washington, D.C. firm of King & Spalding, LLP representing a wide range of Fortune 100 companies in their litigation matters. She moved to Bozeman in 2012 to practice at Kasting, Kauffman & Mersen.  Lilia's practice at Kasting, Kauffman & Mersen focuses on business litigation, employment law,  transactional work and construction law, representing a variety of businesses in the state. Lilia's clients include Fortune 500 companies, innovative technology companies, municipalities, ranches and small local businesses.
Lilia received her Bachelor of Arts Degree in government from Connecticut College in 2002, and her Juris Doctor Degree (with distinction) from Washington University School of Law in 2008.  Lilia is admitted to practice in Montana, has inactive status with the Washington, D.C. and Maryland bar, admitted to practice before the U.S. District Courts for the Districts of Montana and Washington, D.C. and appeared as amicus curiae before the U.S. Supreme Court.
Most recently, Lilia has presented at a variety of forums on topics pertinent to businesses in Montana including presenting at the Montana Women's Business Conference on the legal issues that arise for start-up and new businesses, and conducting an all-day Nuts and Bolts of Employment Law Seminar with her colleague Bill Hanson.
Lilia serves on the board of Gallatin Valley YMCA.  Lilia has previously served on the board of Prospera Business Network, the Gallatin Valley Bar Association and the Montana Outdoor Science School.  Lilia now resides in the Gallatin Valley with her husband, three beautiful stepdaughters and two hard-headed horses.